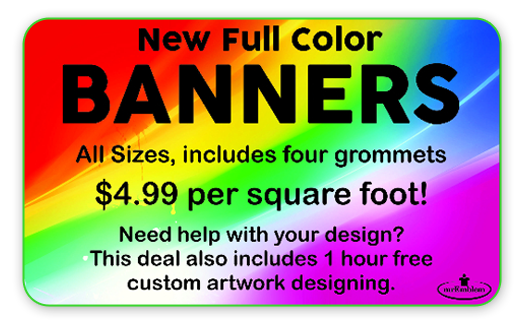 Signs, Plaques & Banners
For a large selection of signs, plaques, and banners in Oregon, mrEmblem Inc. has it all! From signage for your building or office location, plaques to recognize your employees, or banners for advertising at little league games, we have a variety of options for you to choose from here at mrEmblem.
Signs, plaques, and banners are a great way to identify top employees, give donors the recognition they deserve, or display the achievements of your business. Acrylic awards, wooden plaques, and signs of many sizes and shapes are also available, that you can personalize with engraving of business logo and name.
Call mrEmblem today and learn more about our design services as you shop for signs, plaques and banners suited for your budget!
Sign, Plaque & Banner products available:
mrEmblem Inc offers design services, and can help you select the right sign, plaque or banner for your needs. Quick turnaround and quality products, we have what you need:
Employee achievement plaques
Annual business awards
School logo plaques and medals
Business recognition signs and banners
Wooden engraved plaques
Hours of Operation
Monday – Friday: 9:00am – 6:00pm
Saturday (Aug – Dec): 10:00am – 2:00pm
*Saturday & Sunday: Closed
Available by Appointment
*due to Covid-19 we will be closed on Saturday until further notice.
Contact Info
3209 Navarre Ave. Oregon, Ohio 43616
(Next to the Kroger shopping plaza)
Phone: 419-697-1888
Fax: 419-697-4226
Questions?
We'd love to help!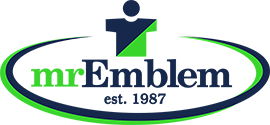 Professional look, with a Personal touch!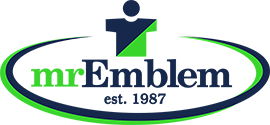 Professional look,
with a Personal touch!