You have asked for artwork. What do I have to send to you?
We accept camera ready vector artwork in the following formats: EPS, Ai, and CorelDraw. However it does depend on the product to be personalized. If you do not have good quality artwork available or you need help preparing new artwork our in house Graphic Artist can undertake this work at very competitively priced commercial rates, contact us today.
When will I get delivery?
Generally, most orders are delivered in about four weeks. Some products can be fast tracked and produced in a matter of days. Essentially, however, we aim to deliver your order within your required timeframe and, importantly, to a level of quality and perfection you expect and demand.
You have quoted me a price for the product. Are there any extra costs I should allow for?
Our quotation contains all the costs you need to take into account. There are no unexpected costs to face. If there are origination costs or set up charges we will tell you. If delivery is extra, we say so in our quotation. Vat at the current rate has to be added to all charges.
Do you give discounts?
Yes. The prices printed in our catalogue are given as a guide only. The price we quote you is a non-standard price and reflects our commitment to quote the most competitive price possible. By quoting really keen prices we find that most of our customers come back to us time and time again because they know we offer a competitive and reliable service that saves them money.
How can I be sure that the promotional gift I have ordered will be correctly personalised?
We will supply you with a proof before production to allow you to satisfy yourself that the branding is correct and as you intended. We will only proceed with the production of your order on receipt of your signed approval.
I can't find the item I am looking for in any of the catalogues. Do you do specials or other items?
Yes. We are frequently asked for something out of the ordinary and are usually able to source exactly what you are looking for from one of our many contacts. Do ask. We rarely fail to come up with the answer.
Do all business gift houses quote the same price?
No. Some promotional gift companies have high operating costs. Because we are small and are tightly controlled, we have very low operating costs and are able to quote low and extremely competitive prices. That saves you money.
We want to make up a collection of promotional items and have them packaged and sent to all our customers nationwide. We are not able to handle this work ourselves. Can you undertake this?
Yes. The collating and packaging of your chosen advertising and corporate gifts is work we will undertake for you. Once we have the details, we will provide you with a costing for this.
Hours of Operation
Monday – Friday: 9:00am – 6:00pm
Saturday (Aug – Dec): 10:00am – 2:00pm
*Saturday & Sunday: Closed
Available by Appointment
*due to Covid-19 we will be closed on Saturday until further notice.
Contact Info
3209 Navarre Ave. Oregon, Ohio 43616
(Next to the Kroger shopping plaza)
Phone: 419-697-1888
Fax: 419-697-4226
Questions?
We'd love to help!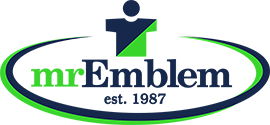 Professional look, with a Personal touch!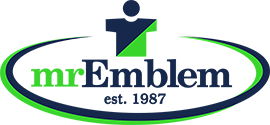 Professional look,
with a Personal touch!